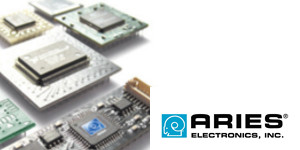 IC or connector discontinued or approved chip housing not available?

"Correct-a-Chip"® Adapters are used where a new PCB layout is not a solution.
Aries Electronics manufactures almost any custom adapter, with any pin and with any combination of space and/or connectivity. Fast and cost effective for your prototypes and/or production needs. 

- Any Footprint To Any Footprint
- Any Pin To Pin
- Any Termination style To Any Style
- Additional components possible
Custom IC-Adapter - Correct-a-Chip®
IC-Modul-Chip on Board, COB, Surface Mount SMT or Through Hole Adapter. Highly robust, patented pins with limited depth allow the adapter to fit into the existing base area. The adapter can also accommodate other components and circuits and redirect them to any desired pin-to-pin assignment. (Also note that no contacts protrude upwards through the surface).

"Correct-a-Chip"® Adapters save development time, time-to-market, cost, etc.

 
Manufacturer ARIES: https://www.dema.net/en/manufacturer/aries-test-burn-in