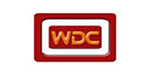 WDC Western Design Center was the first company to license microprocessor Intellectual Property (IP) (1981) and, also the first company to supply microprocessor chips as a fabless semiconductor company (1984).
They are considered as a pioneer in the design and licensing of microprocessor technology Intellectual Property (IP) cores and inspired Acorn engineers to create the wildly popular ARMxx series of microprocessors. GTE, Rockwell, MOS Technology, Synertek and NCR were some of WDC's first licensees. In addition, WDC Western Design Center began selling 65xx brand microprocessor chips to Apple Computer in 1984 making it the first supplier of microprocessors as a fabless semiconductor company.
Through the last 40+ years as one of the most popular microprocessor architectures of all time the 65xx brand is estimated to have over six billion embedded 65xx processors shipped and is growing by hundreds of millions of units per year, provided by WDC Western Design Center and its licensees.
Products
W65C02S 8-bit Microprocessor (MPU), W65C816S 8/16–bit Microprocessor (MPU), W65C134S 8–bit Microcontroller (MCU), W65C265S 8/16–bit Microcontroller (MCU), W65C21 8-bit Peripheral Interface Adapter (PIA), W65C22 8/16-bit Versatile Interface Adapter (VIA), W65C51N Asynchronous Communications Interface Adapter (ACIA)